Ha Manahel Mobile Application For iOS & Android
1 . Download and launch the HaManahel app on any Android or iOS mobile device
2 . Sign in with your member account created by church admin
3 . Get all the info at your finger-tips

Family/Member search
Send messages to members
Receive updates from church/Vicar
Online Payments
Priest can send notifications and manage family visits
Blood group search
Manage family and family member details
Manage pivacy settings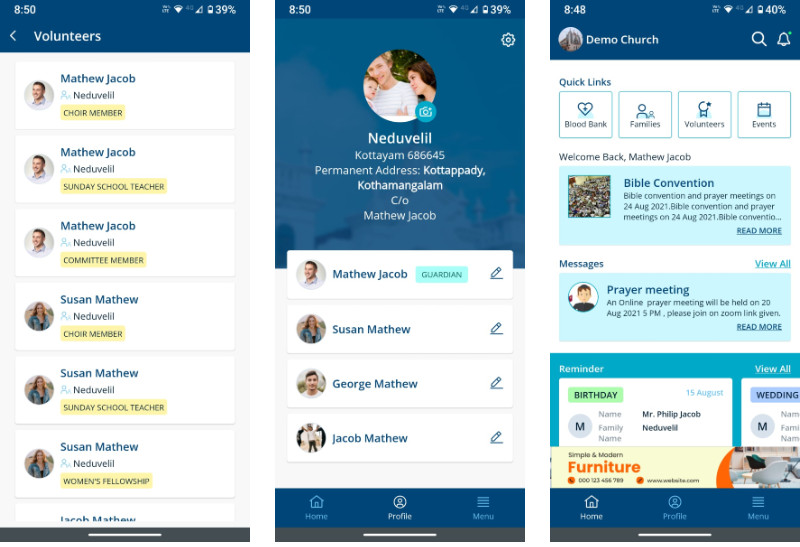 Online Church Management Software
Ha Manahel removes the difficulty of pondering over old records and preparing documents and certificates one after the other.
Sign in from anywhere as church office bearer.
Manage Family membership, accounts , reports and several other features online.
Family Directory
Accounts
Events, Stock Register
Custom Reports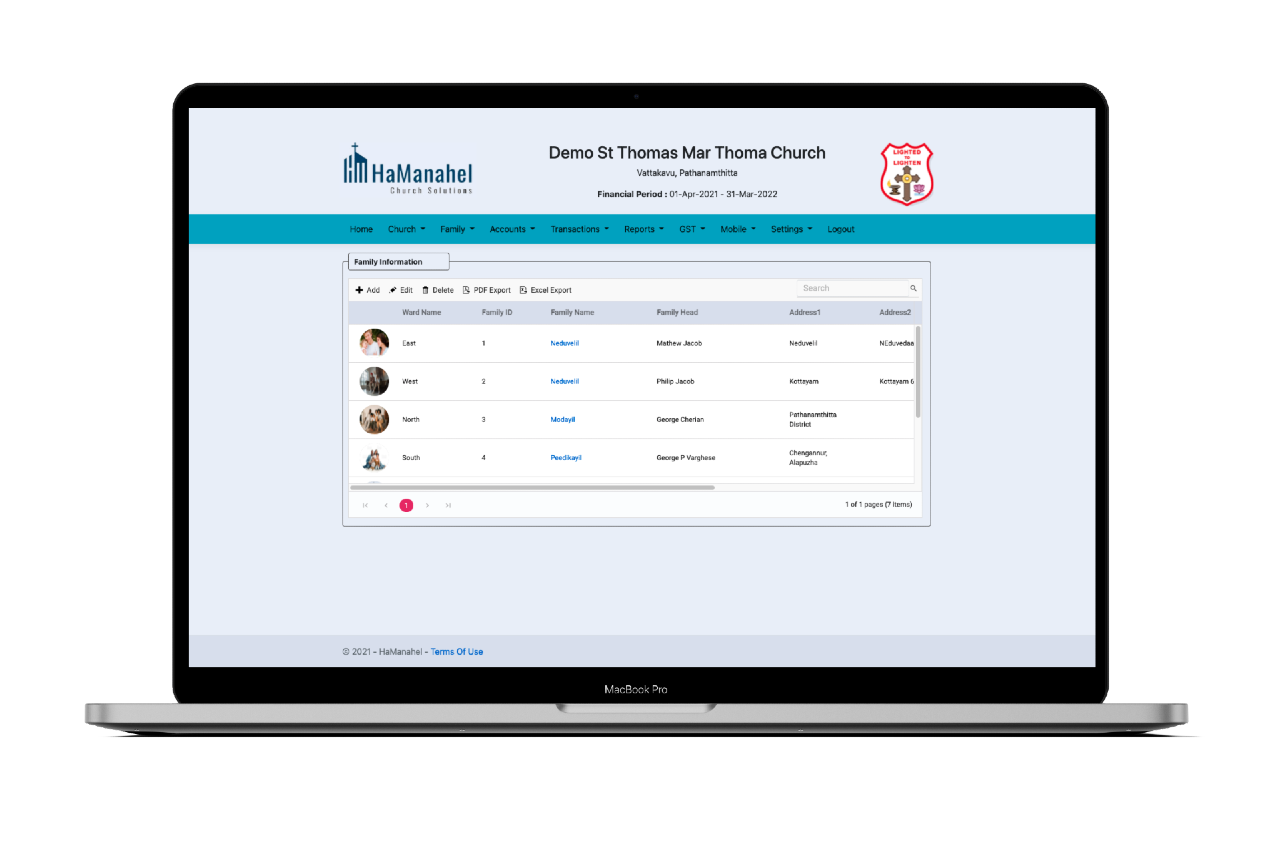 Web Site For Your Church
Church website with abilities to manage content by church office bearers.
Newsletters, daily messages, youTube live streaming links, Church committee details can be managed by the Content management system.
Members can login through the website and access family directory from HaManahel software.
Separate Pages for church organization like Choir group, Sunday school etc. to open event registration online.